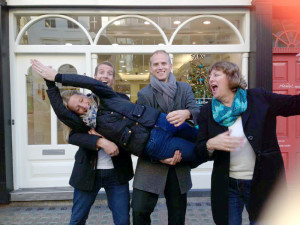 Book a London Taxi Treasure Hunt online or phone 0203 00 44 953
Annette wanted to plan a fun family day-out to celebrate her daughter's upcoming wedding. She wisely chose our Monopoly Taxi Treasure Hunt! The family formed into two teams for some friendly competition.
Her daughter's wedding was planned for the very next day. Wanting only the very best for Laura's special day, Annette booked one of our Wedding Taxis to get Laura to the church on time.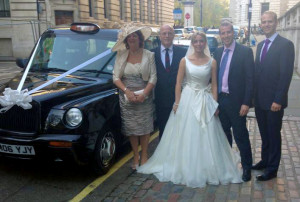 Hi Mike,

I just wanted to send a note to let you know how grateful we all were for your taxi services on Friday and Saturday.

We had a such fun on Friday with our Monopoly Treasure Hunt. Our drivers, Cliff and John, were great guys and perfectly slotted into our teams.

My daughter's wedding on Saturday was a very special day, and Dave made a great Wedding Taxi driver. He was patient with all the photos and got us all to the wedding venue in perfect timing.

Once again many thanks and I have no reservations recommending your company to anyone.

Kind Regards,
Annette
—————————————————————————————————–
If you would like to contact us, you can:
We are also a full-service London Black Taxi company:

+44 (0)203 00 44 953

Let us know if you need transportation to and from the airport or anywhere else you need to go in and around London.
Please read our Terms and Conditions before booking.